File Commander Cloud & File Manager – 5GB Free
File Commander - Immediate access to all of your files
If you want to have complete control over all the files you own, regardless of whether they are in the cloud or on any of your devices, then you can use file commander. When you want access to one of your libraries, you can deal with just that one and not have to use all of them. If you want to do anything with them, such as change the name, zip them or send them to someone else, you can do this easily as there are only a few steps to go through.
One function that you are going to find invaluable is the storage analyser. It finds any item that is taking up a lot of space on your android phone. Once it has done this, it gives suggestions as what you can do to free up space.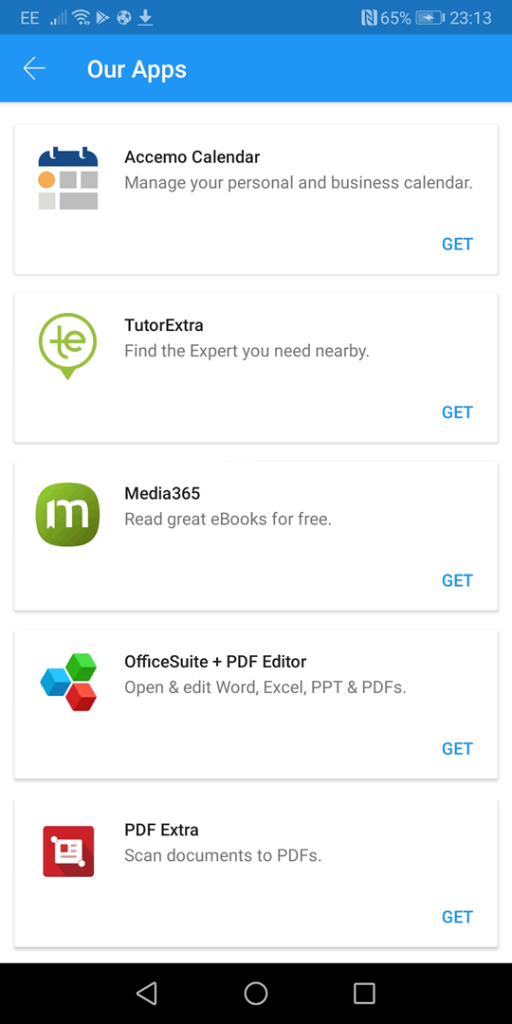 When you download the app, you will notice how bright and welcoming it is. You can be confident from the beginning that this is going to be the app for you and that it is going to be easy to navigate. Everything can be done by pressing on links or pictures and you will be taken to your destination with ease.
You are told from the beginning that your use of the app constitutes your acceptance of their terms and conditions so you may want to read them to make sure that you are not going to be guilty of improper use.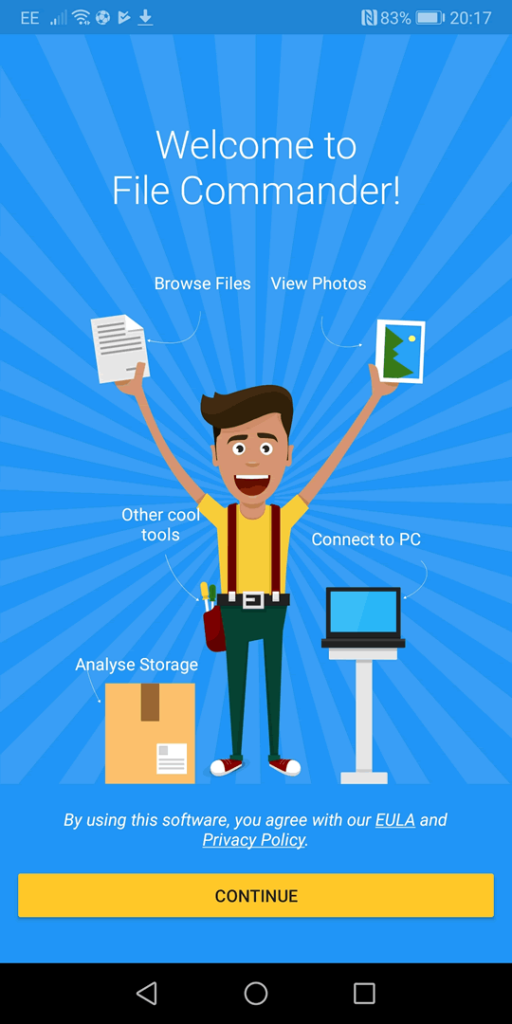 File commander is free but there is a cost for using premium. Before you decide to buy it, you can have a free trial. There is also the option to pay not to receive any ads, but if you don't mind them there will not be a charge. If you decide that you do not want to pay, you can still use file commander and take advantage of its many features.
Once you sign in, you will receive 5GB of storage for no charge and you will have access to your home page. You will be able to check the amount of storage space left. It will also be the place you go to in order to access your pictures, music and videos, and also to be able to go back to your most recent files. You can convert files from one device to another when you have file convertor as an add on and be able to get immediate access to all of your downloads and documents. Once you no longer need them. You can go to the home page to access your recycle bin and get rid of them.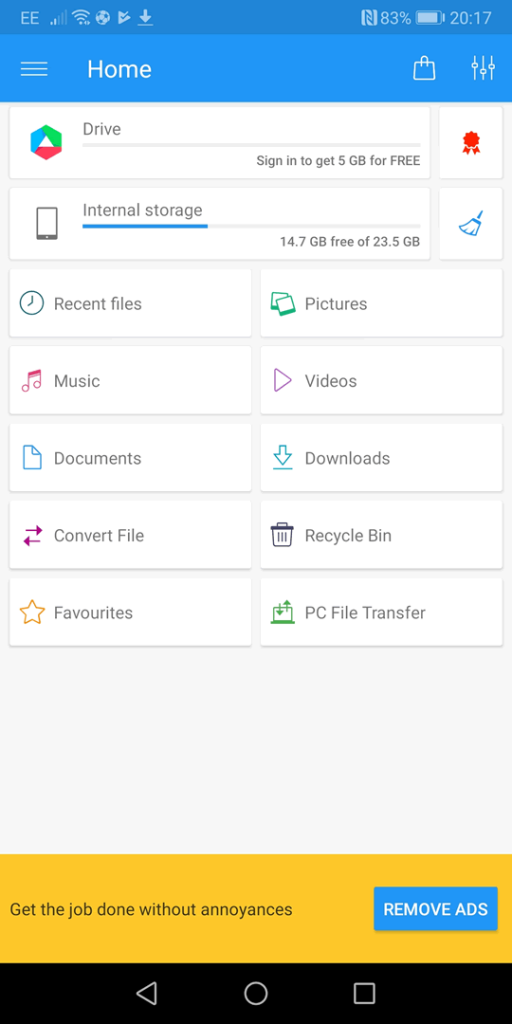 There are plenty of additional apps that are linked from file commander and they are easy to locate. A simple click on the name of the file will take you to the app you want and you can download it as easily as you downloaded file commander. This is a great way to get access to other apps as if you had them on your phone all of the time you would soon run out of space.
Features
Easy to use home screen
Search options that are as fast as you can imagine
File management
Allows you to pick up where you finished last time
Allows quick and easy access to all of your files and downloads
Connects to other devices via Bluetooth
Conclusion
Whenever you want to transfer files or deal with your pictures and music, you can do this with file commander. It is safe and secureand helps you to save time. You will also be able to free up space on your device thanks to storage analyser.
---
Add a review
Tell us your experience with
File Commander Cloud & File Manager – 5GB Free
RELATED PROGRAMS
Our Recommendations
---
---
---
---